CIS and A-PAD Bangladesh Response Cyclone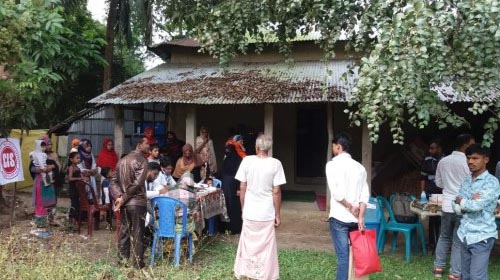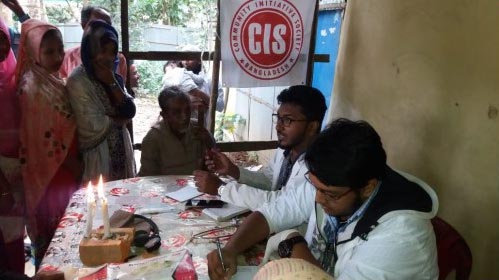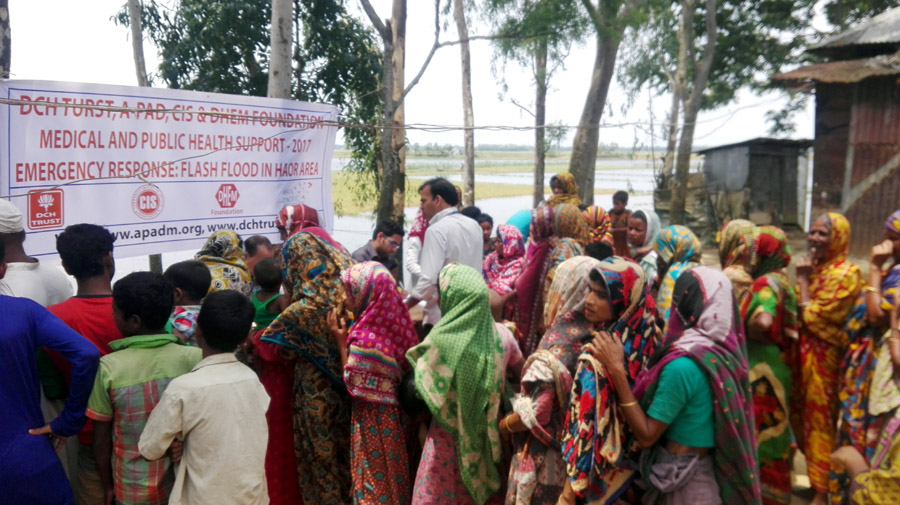 Present Situation in Odisha Coast
Fani intensified into a cyclone on 27th April 2019. On 3rd May, it took the form of a very severe Tropical Cyclone (Category 4), with an estimated maximum sustained surface wind speed of 175-185 km/h gusting to 210 km/h crossing Odisha coast. While the cyclone made a landfall at Puri at 8:12 am on the 3rd of May, the storm crossed Bhubaneswar four hours later at around 12:10 pm. After severely hitting the capital city of Odisha for around three and a half hours, the cyclone proceeded north along the coast towards Jagatsinghpur, Bhadrak, Balasore and Mayurbhanj district, before entering into West Bengal. 14 districts have been affected by Fani namely- Angul, Balasore, Bhadrak, Cuttack, Dhenkanal, Ganjam, Jagatsinghpur, Jajpur, Kendrapara, Keonjhar, Khordha, Mayurbhanj, Nayagarh and Puri.
Present Situation in Southwest part of Bangladesh
Cyclone Fani hit Bangladesh through south-southwest and moved into central districts on May 4 packing a wind speed of 80kmph after lashing India with sustained wind speed of about 200 kmph. The cyclone flooded 63,000 hectares of land and destroyed crops on 1,800 hectares. According to TV news more than 10 people were killed in southwest part of Bangladesh.
CIS and A-PAD Bangladesh Response
CIS and A-PAD Bangladesh in collaboration with DCH Trust and SEEDs India are providing service on emergency response in Odisha and West Bangal India and southwest part of Bangladesh. As emergency response we are providing emergency health assistance with water purifying tablets and ORS. As have also made a quick assessment on Fani Cyclone affected in Golachipa of Patuakhali district and Vola district (Coastal Area) as southwest part of Bangladesh. In future we are planning to support for food and non-food items.
On the other hand beside the government activities the local community and local private organizations who attended the training workshop of NPF project and Joined in A-PAD Bangladesh were involved the awareness for evacuation during the Cyclone. This work can be considered as good practice of their knowledge.