Capacity Building Project for the Establishment and Sustainable Management of a Multi-Sector Platform for Disaster Management in Bangladesh
Project Period: 17 January, 2021 – 16 January, 2022 (12 month)
A-PAD Bangladesh started the project from January 2020 and presently continues it 17 January 2021 to build up capacity on disaster management. It  communicated with the local community and gave training on disaster management. To hold training programs A-PAD Bangladesh staff organized a small  community meeting to share ideas on disaster and introduced them about A-PAD Bangladesh activity. A-PAD Bangladesh worked 7 divisions last year.  Few areas people have ideas about A-PAD Bangladesh activity and few areas didn't know about A-PAD Bangladesh. So the staffs' organized a small  community meeting to introduce them about A-PAD Bangladesh, a short brief of disaster and make plans on training workshops with the local community  and community leaders. 
There are 2 health workers in each division who are doing home visits and aware the local community about basic disaster awareness. The health workers  gave basic ideas about disaster management. A-PAD Bangladesh working in the rural areas. If there would be any directions or announcement from GOVT.  or any disaster related news has been published the health workers delivered the message to the local community. Like Bangladesh GOVT. started a vaccination program which many people did not know and some people did not interested in taking vaccines. So that the health worker visited different  areas to give a message about the vaccination program. 
A-PAD Bangladesh attended coordination meetings at the 7 divisions in the Office of Deputy Commissioner. At that meeting different NGOs had joined and  explained their activities. Besides this what will be the next activities of the GOVT. and NGOs were discussed at that meeting.
(This project is supported by the Japanese Ministry of Foreign Affairs.)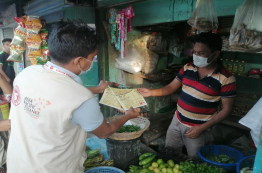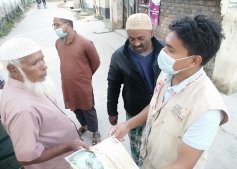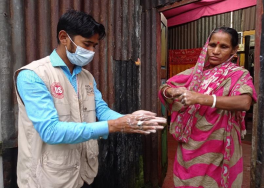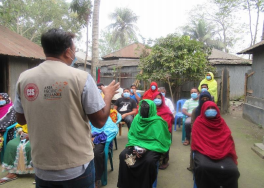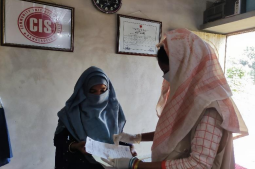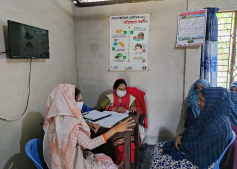 This month a totalof  1365 persons (Average 15 persons in each centre) has  been visiting the disaster coordination center. At that center  there are medical officers and medical assistant. Local  community people came to visit to the coordination centers to  take health related suggestions besides this hygiene  awareness, COVID-19 awareness also taught to the local community.