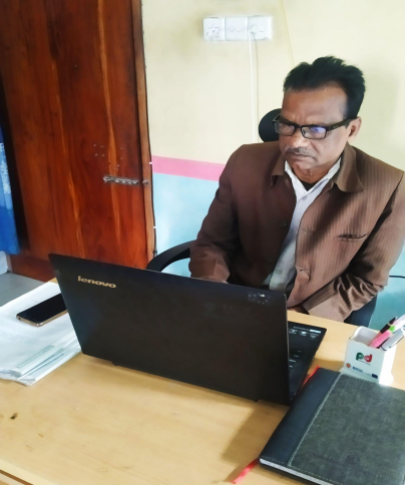 Executive Director
Prokash Manabik Unnayan Sangstha
"Build a nation free of exploitation and poverty; ensure equality, good governance, rights and a friendly environment for all. "
What is Prokash Manabik Unnayan Sangstha?
PMUS a non-profit and non-political voluntary development organization formally came into being in 2001 and obtained registration with the Department of Social Welfare 2001. It is founded and run by a group of dedicated social workers, committed professionals, multi-disciplinary experts and the representatives of the target groups. 
PMUS started its functioning in a remote union of Pabna district named Bharara situated in the catchments of the mighty river "Padma". The area is also characterized by acute poverty, malnutrition, lack of literacy, floods, river erosion, and loss of habitat and decrease in agricultural land by recurring floods The key objective of PMUS is to strengthen capacity of the targeted project participants (beneficiaries) and create scope for bringing them in the main stream of development. At present PMUS has been implementing 04 (four) different programme/projects and its working area covers Pabna Sadar upazila in Pabna districts.  PMUS always give emphasize on human rights, good governance and gender equality. Through its dedicated efforts for more than thirty years, now PMUS has become the symbol of hope for the poor people it serves and hopes to continue this work as long as it is needed.
Mission: PMUS is working for promoting people's dignity through economic development, participation and equality by utilizing the potentials of the poor especially women, children and handicapped ; PMUS is dedicated to ensure poor peoples access to services for better life and livelihoods establishing justice, good governance and eco- friendly atmosphere for all. 
Goal: Improve living standard and establish rights of the poor people towards achieving National Developmental Goals.
Objectives: 
Raise awareness, build capacity and develop skill human resources 

Create employment opportunities, income generation and improve livelihoods 

Enhance poor people's participation in development initiatives

Enhance poor people's resilience capacity to cope with local disasters 

Increase poor people's access to basic rights, information and services 

Provide advocacy and legal supports to the poor and distressed women 

Promote human rights, good governance and gender equality practices
When and why did you join A-PAD Bangladesh NPF?
On 25 November 2020 joined NPF to work widely on disaster management.
What is the benefit of NPF members?
Enhance the global partnership on disaster management
Tell me about your memorable experience of Disaster Management. 
During Pandemic situation CIS helps PMUS in their working areas.
What is the current problem of Disaster Management in your country? 
People from rural areas doesn't aware about action and mitigation plan on disaster management provided by the Govt. 
What do you want to do as a member of A-PAD in the future?
Want to work Globally in disaster management.